A Career at Dannible/McKee and Associates, Ltd.
Whether you're beginning your career or looking to make a change, you want a firm that will invest in your success. Your journey with Dannible/McKee and Associates, Ltd. starts here!
We're always looking for qualified team members who bring a fresh perspective, new expertise and a passion for solving problems. We pride ourselves on our culture of continuous learning and professional development and offer a work environment that is innovative and team oriented. We empower you to learn and grow and give you the tools to take your career wherever you want to go.
Dannible/McKee and Associates welcomes inquiries from motivated, talented individuals interested in becoming part of a professional team with decades of experience delivering quality service to clients across the United States.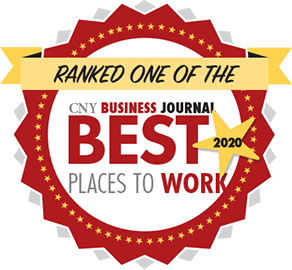 Why Dannible/McKee and Associates?
We are committed to providing a great work environment where our people can grow and make a difference, while having fun doing it.
Internships
Jump-start your career with an internship at Dannible/McKee and Associates!
We are committed to our employees' success at every stage of the game—including our student internships. Our internship program is designed to give prospective accountants valuable, real-world experience and insight into the everyday environment of a consulting firm.
We offer internships throughout the year that provide the opportunity to perform meaningful, client-oriented work with a dynamic group of highly skilled professionals. You will gain exposure to various clients to prepare you for employment.
Our internships will introduce you to what it's like to work at Dannible/McKee and Associates, and better yet, provide potential to transition to full-time employment if it's a good fit.